Letters Home
Letters and newsletters are emailed to parents and carers using the Rutlish App.
To view exam timetables please follow this link: exam timetables
Academic Year 2021-2022
Summer Term 2022
13 May
11 May
6 May
4 May
27 April
22 April
21 April
Spring Term 2022
1 April
23 March
18 March
16 March
11 March
9 March
4 March
2 March
25 February
For a copy of the parent governor election addresses please contact the school.
11 February
9 February
4 February
2 February
27 January
26 January
21 January
19 January
14 January
12 January
10 January
6 January
Autumn Term 2021
17 December
10 December
The communication included information about arrangements for the start of term.
8 December
3 December
1 December
Parent Communication
29 November
26 November
17 November
Mock exam details
Exam timetables can be viewed on our website: timetables
12 November
Free webinar for parents and carers: register for free: click here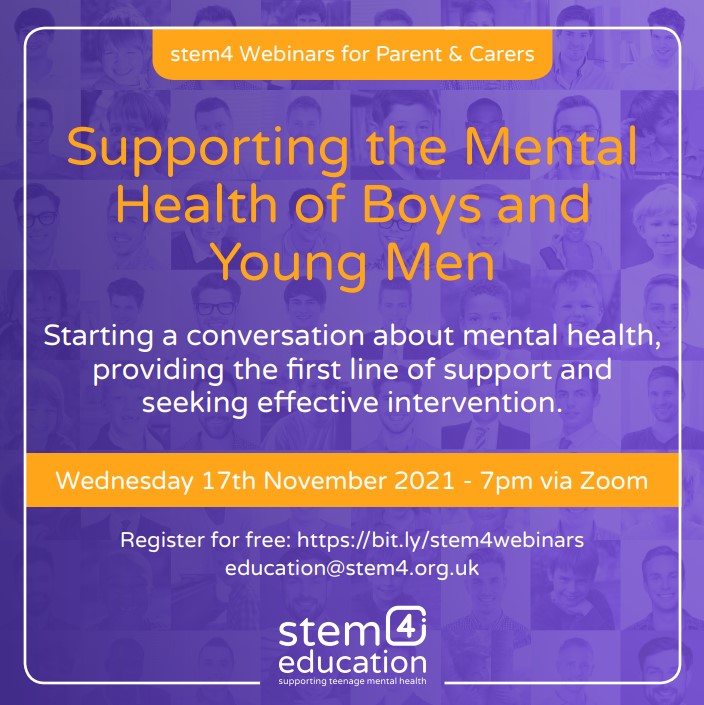 22 October
Letter from the Headteacher
7 October
RR6 letter to parents.
4 October
Details emailed home about the NHS flu vaccination programme and link to their consent form.
27 September
Letter from NHS about the Covid vaccination and advice leaflets.
17 September
Year 7 - CATS Letter: CATS Letter
16 September
An email sent home to all parents:
EARLY CLOSURE 12.30 Thursday 23rd September 2021
LATE START 9.30 Friday 24th September 2021
I am writing to inform you of our early closure on Thursday 23rd September when students will be dismissed from school at 12.30 to allow staff to focus on preparations for the annual Open Evening event.
Free school meal students will be able to collect a cold packed lunch from the canteen before they leave school at 12.30. There will also be a number of cold packed lunches to purchase if other students wish to.
On Friday 24th September students should register with their tutor at 9.30am; lessons will begin Period 2.
For those parents who have children in Year 6 please visit the school website to register for open evening, this is a ticketed event only. Rutlish School - Open Evening
OPEN EVENING 5pm – 7.30pm (via ticket only from school website)
OPEN MORNINGS
Thursday 30th September
Friday 1st October
I appreciate that early closures may pose difficulties for some parents/carers and would like to apologise for any inconvenience that this may cause.
Ms L. Howarth
Headteacher
Academic Year 2020-2021
Summer Term 2021
19 July
End of term letter: End of Term
Link to end of term newsletter: Newsletter
Testing Information: Autumn Term
Please remember to use the year group your child will be in next term:
Privacy notice for Covid19 testing: PRIvACY NOTICE
Induction Letter for Year 7 students starting in September 2021:
19 July
Fun and Food: Free Summer Holiday Club Places - Holidays Activity and Food programs are available free to any child eligible for free school meals.
13 July
The Governing Body Annual Statement was sent to parents/carers. A copy can be found on our website here.
18 June
Details were sent out about Diversity Week.
17 June
Information from Public Health Merton
7 June
Email home to parents advising them of increasing cases of Covid in the community with a reminder for students to continue to use their lateral flow tests (where consent is given).
The Headteacher also requested that students and staff wear face coverings in classrooms, communal areas and corridors.
14 May
Update on face coverings.
22 April
Letter from the Metropolitan Police and shared by Merton Safer Schools, on edible drugs, emailed to parents.
19 April
Extra curricular sports start this week. An email has been sent to parents with a link to a form to sign up students. If you have any queries please contact the school office.
19 April
Message sent to parents reminding them of the Merton School Streets Scheme which promotes better air quality, safer streets and healthier lifestyle options.
As recommended in Merton's Air Quality Charter, the school is actively discouraging car usage for school journeys and instead encouraging students to walk or cycle to school. In the past parents were allowed a 10 minute parking concession in CPZ areas, allowing them to park whilst dropping / picking up pupils. To support and complement the measures that have already been introduced, to ensure that car use is minimised and to alleviate the problems in the neighbouring roads Merton has deemed that the parking concession no longer applies. This will mean that parents/carers are not permitted to park on any yellow line restrictions or / and within CPZ permit holder bays. Any parking would need to be at Pay and Display bays subject to payment of the appropriate tariff.
Alongside other schools and the local council, we have received a number of complaints received from residents regarding congestion, obstructive parking and parking without a permit. Merton has informed us that the Parking Services have already started parking enforcement in areas surrounding school streets.
Thank you for your support for our local neighbours, the safer streets scheme and promoting healthy lifestyles to our students.
Spring Term 2021
26 March
Exam update for parents, carers and students in Year 11 and RR6.
11 March
Letter to parents with details of home testing and general information for the return to school.
9 March
Duke of Edinburgh letter and enrolment form sent to Year 10 students.
5 March
1 March
Letters sent to each year group advising them of the arrangements for Covid19 testing and their return to school.
26 February
Information on Year 9 DTP Immunisation.
Yr 9 IMMUNISATION - DTP Vaccination Clinic
Yr 9 Immunisation - What to do on the day
24 February
Information about students' return to school and lateral flow testing, including a link to the consent form.
All students will return to school in a phased return after the 8 March.
11 February
4 February
Information about Kooth Online Counselling Service for Merton young people
2 February
Letter from Ms Howarth with information following the announcement from the government about the South African variant of Covid19. This includes a map of the area of Pollards Hill due to receive additional testing.
Letter from Merton local authority with information about the South African variant.
28 January
19 January
Letter from Mr Gormally to Year 11 parents with information about the Ofqual consultation for Summer 2021 and Year 11 parents' evening.
14 January
Letter from Mr Price regarding the DSM Foundation - Drug and alcohol awareness workshop webinar for Year 10.
DSM Foundation - Year 10 WEBINAR LETTER
Please find attached information regarding healthy eating during Covid19 and healthy living on a budget.
6 January
31 December
Letter from Ms Howarth with changes to the start of term following the announcement by the government.
Mass Testing
Autumn Term 2020
17 December
13 November
10 November
Updated Rutlish risk assessment
5 November
20 October
stem4 Virtual Parent Conference
An evening of online talks from a series of acclaimed speakers including Consultant Clinical Psychologist, Dr. Nihara Krause, aimed at helping you to understand mental health challenges in young people in general, as well as the impact of COVID-19 on mental health. There will also be a discussion on steps parents and carers can take to boost resilience, in their families and themselves.
1 October
To celebrate our 125 year anniversary, plus 100 years of CCF and 10 years of RR6 Ms Howarth gave an assembly to students. Watch it here:
29 September
24 September
Guides for the NHS Covid19 app
23 September
21 September
What is the difference between Covid19, cold and flu?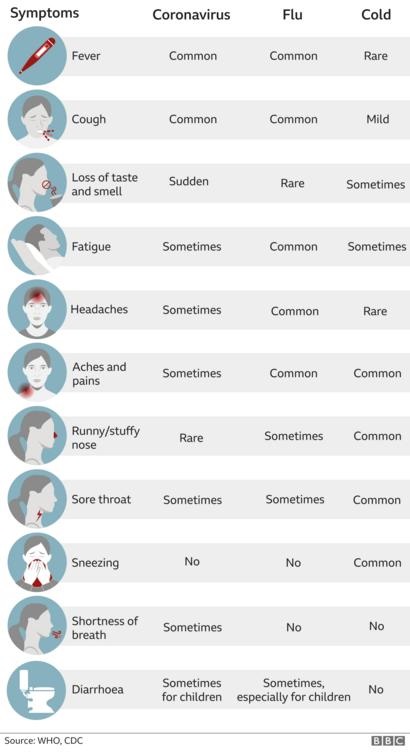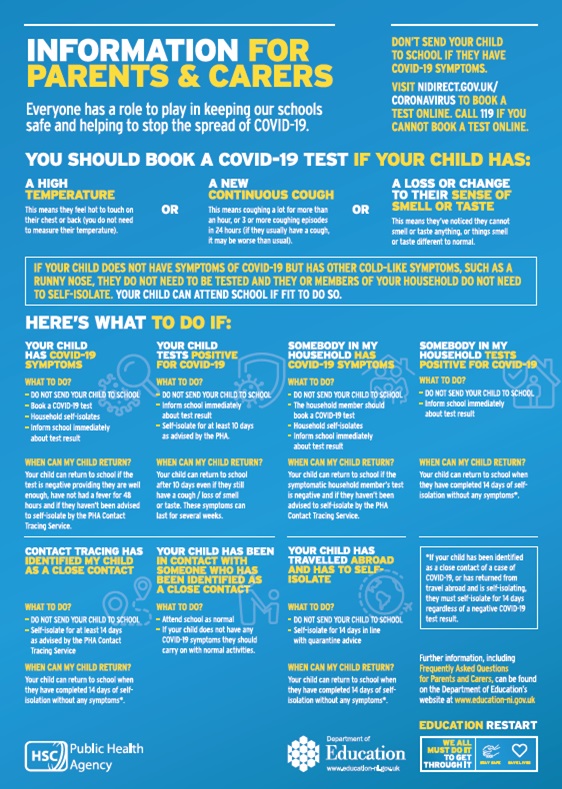 Public Health England advice June 2020: what to do if you or someone you share your home with has coronavirus symptoms.
Rutlish Risk assessment
11 September
2 September
Academic Year 2019 - 2020
Summer Term 2020
27 August
Risk Assessment for the full opening of school.
16 July
14 July
8 July
6 July
1 July
26 June
24 June
19 June
17 June
15 June
11 June
Personalised letters were sent home via School Gateway to give individual details of days to attend school.
Important documents published on website for students returning to school:
Behaviour for Learning Policy: Coronavirus Addendum - students returning to school
Behaviour for Learning Policy: Coronavirus Addendum - remote learners
Safeguarding & Child Protection: Coronavirus Addendum March 2020 and June 2020
Covid19 Risk Assessment for Wider Opening of Schools
10 June
8 June
3 June
20 May
15 May
13 May
7 May
6 May
1 May
29 April
24 April
22 April
Spring Term 2020
3 April
2 April
1 April
27 March
25 March
23 March
20 March
17 March
16 March
13 March
9 March
The importance of hygiene – Updated 09/03/2020
Personal hygiene is the most important way we can tackle COVID-19, especially washing hands more; and the catch it, bin it, kill it strategy for those with coughs and sneezes.
Wash your hands more often for 20 seconds with soap and hot water.
In addition to hand washing before eating and after sneezing, both children and staff should also wash hands after using toilets and after travelling on public transport.
Please help us in sharing simple and effective hand hygiene messages, for more advice visit nhs.uk
6 March
Government Coronavirus action plan
On Tuesday 6th March 2020, the Coronavirus action plan was launched. This document sets out what the UK as a whole has done to tackle the Coronavirus (COVID-19), and what it plans to do next.
The action plan can be found here.
Action plan overview
The action plan sets out a four phased approach in response to the Coronavirus – Contain, Delay, Mitigate, and Research. An approach designed by world leading experts.
As there are already cases in the UK, the current emphasis is on the Contain and Research phases, but planning for Delay and Mitigation is already in train.
As part of the Contain phase, we have been providing advice about educational settings in England, which can be found on Public Health England's website. We also launched a DfE helpline to manage the flow of increasing queries, from providers parents and young people.
Personal hygiene is the most important way we can tackle COVID-19, especially washing hands more; and the catch it, bin it, kill it strategy for those with coughs and sneezes – also help in delaying the peak of the infection.
The action plan is a framework that outlines the types of options open to government in each of these four phases. But this document is only a list of the types of measures we could consider – not those we are planning to implement.
Current advice remains in place: No school should close in response to a suspected (or confirmed) COVID-19 case unless advised to do so by Public Health England.
Educational resources
The e-Bug project is led by Public Health England and has a dedicated webpage for learning resources on hand washing and respiratory hygiene.
Where to find the latest information
Updates on COVID-19.
Guidance for educational settings.
Travel advice for those travelling and living overseas.
Latest Department for Education information can be found on Twitter and Facebook.
5 March
Department for Education Coronavirus helpline: "On Monday 5th March 2020, we launched a new helpline to answer questions about COVID-19 related to education. Staff, parents and young people can contact the helpline as follows;"
Phone: 0800 046 8687 or Email
Opening hours: 8am to 6pm (Monday to Friday)
No school should close in response to a suspected ( or confirmed) COVID-19 case unless advised to do so by Public Health England.
2 March