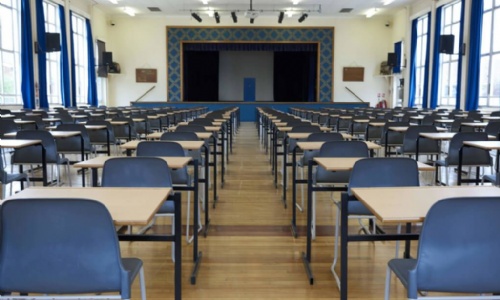 GCSE and BTEC Results 2020 (provisional)
It was really lovely to see our Year 11 students this morning to congratulate them for achieving their GCSE qualifications in what has been an extremely challenging year for them. They have been awarded an excellent set of grades which are broadly similar to our best overall GCSE and BTEC results Rutlish achieved last year.
I congratulate the following boys who attained a clean sweep of 11 top GCSE grades: Sam (11 @ Grade 9); Riccardo (10 @ Grade 9); Alex (8 @ Grade 9); Arthur, Sohaib, Ibrahim, Raph, Sammy, Kian, Abdulhafed, Joe, Bartosz, Tahla, Alex, Ayush and Shanjai.
A further 31 students were rewarded with seven or more Grade 9-7, well done. The Year 11 boys have navigated through the year, successfully showing dedication and commitment to their learning despite the Covid-19 pandemic, school shutting and then the last minute changes made by Government and Ofqual. It was a pity we could not give them a full set of results today but we will publish their BTEC results next week.
A large number of boys have chosen to stay with us and have enrolled on to courses at RR6. If any of our students have not enrolled today but would like to do so please contact RR6 to arrange an appointment. There are other students who have chosen alternative destinations to do a wide range of exciting courses such as BTEC Engineering, BTEC Film and apprenticeships. The staff and I send you all our very best wishes for the future.
Academic excellence is an integral part of the Rutlish School ethos, along with the highest behavioural standards, resilience and ambition. We are really pleased with every single success story, and as a comprehensive school we are proud of the attainment and personal bests achieved by so many students who worked so hard to meet their potential; we applaud you all.
Once again, congratulations and very well done!
Ms Howarth Headteacher