Extra Curricular
Students are encouraged to take part in the wider school offer for their personal development. On entry in year 7, students are assigned a house, which provides structured opportunities for development of individual interests and talents such as sports or performing arts. Clubs and societies are reviewed regularly following student consultation.
Please see below the timetable for extra curricular and Activities for the summer 2021 term.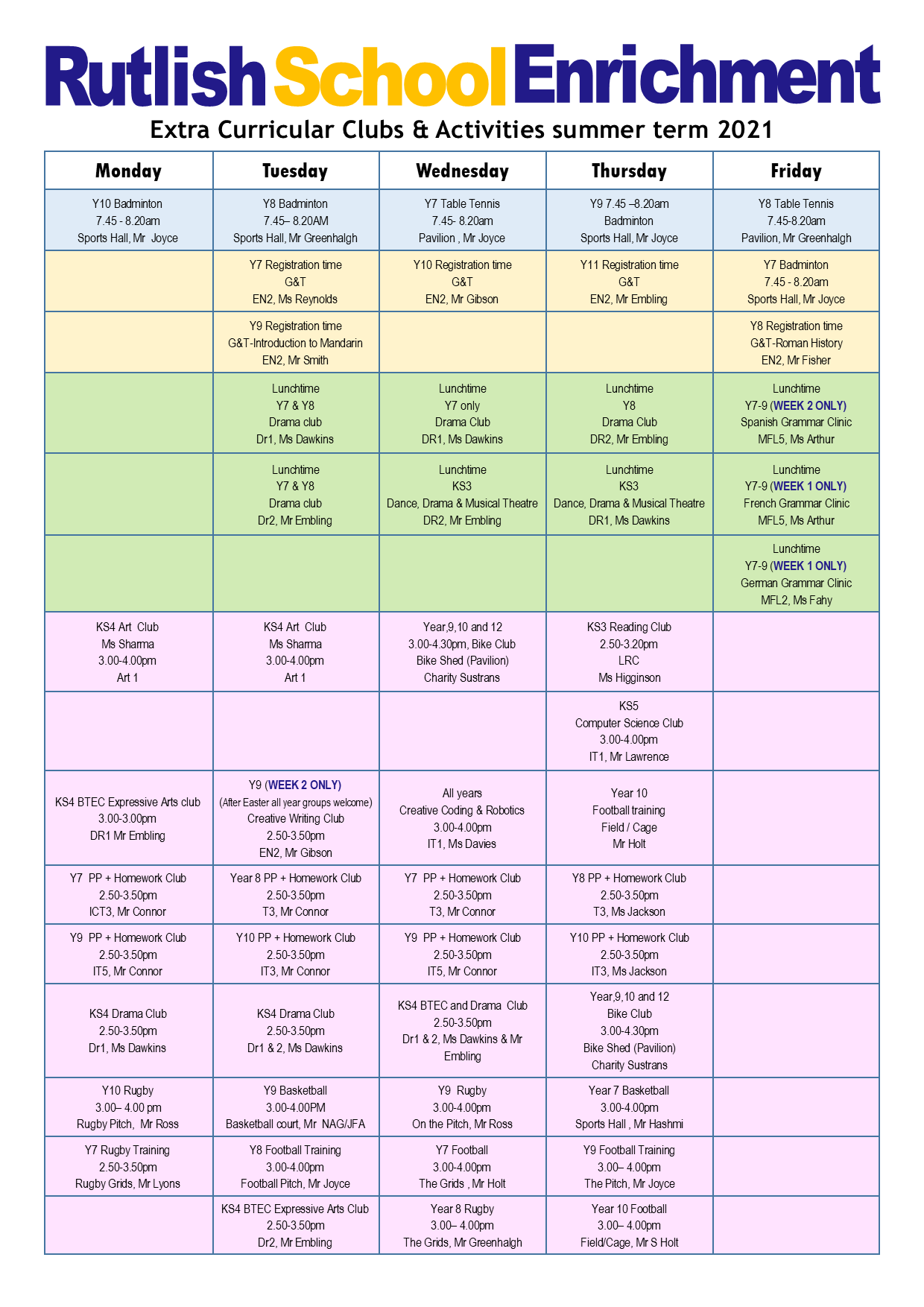 Please see below for the PE Club timetable for the summer term. As students missed activities last term winter sports are continuing alongside summer sports for the first half of the term.