Wellbeing
At Rutlish School, ensuring the wellbeing of our staff and students is at the heart of what we do. Positive wellbeing, good mental and physical health, and staying safe are vital for the success and happiness of our community. Our PSHE programme is comprehensive and will give students opportunities to learn how to improve their wellbeing including understanding how to navigate relationships, factors that support positive mental health, factors that influence self- esteem and how to manage this, basic first aid, understanding and maintaining good mental health, the importance of physical activity, and where to access support around substance misuse, unhealthy relationships and struggling mental health.
Inclusion Department
The Inclusion Department is committed to creating provisions to support a range of students, with diverse needs, in gaining full and equal access to the curriculum. It is an area that emphasises the Rutlish ethos of Achievement for all.
Mentoring Support
Mentoring support is offered to all students at Rutlish School. Additionally, Year 6 students joining Rutlish School in Year 7 can start mentoring support as early as the summer term prior to joining us with the focus being transition support. The Inclusion Manager works with the primary school to devise a transition programme for a smooth and successful transfer from primary to secondary school.
The aim of the Rutlish School mentoring programme is to enable all students to fully access the curriculum by removing barriers to learning, that can occur at any time. Mentoring support includes:
Transition
Emotional
Self Esteem
Behavioural
Academic
Mentoring is delivered in a number of ways which include:
Workshops
1:1 mentoring support
In class support
Group work support
The Team
Rutlish School Inclusion Team work very closely with teachers in school as well as a number of outside agencies working with the students in order to give the best possible support.
Inclusion Manager – Mrs Wildman
Deputy Inclusion Manager – Mr Mingle
Achievement Mentor – Mrs Schwartz
Time Out and Medical Needs Co-ordinator – Mrs Parchment
Inclusion Administrator – Mrs Khanchandani
The Rutlish team is supported by a number of people from different organisations.
My Futures Keyworker – Mr Witt
Off The Record Outreach Worker – Mr Taylor
Place2Be Project Manager – Mrs Beard
Schools Police Officer – PC Crouch
Education Welfare Officer – Mrs McCarthy
---
Supporting young people with mental health
Rutlish are proud to have Place2Be as our in house counselling support provision for young people in need of emotional and mental health support. Place2Be offer two services to students: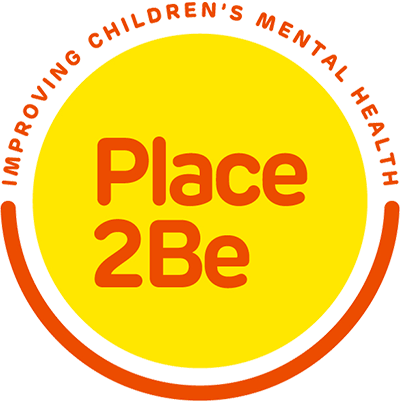 'Place2Be' where students are referred for one to one support sessions for either long or short term interventions;
'Place2Talk' where students can refer themselves via post boxes in the LRC or Inclusion for a short one to one session where they can discuss any issues or concerns they are having either in or outside of school. This is a confidential service, unless students are at risk.
Place2Be works closely with students, their families and the school to ensure our young people are safe and well. Ella is our school project manager who, alongside four other counsellors, works to support the mental and emotional health of our young people.
Place2Be also offers free advice via their 24 hours crisis textline where young people can seek support when not in school; send "P2B" to 85258. See more information on our Safeguarding page.
---
L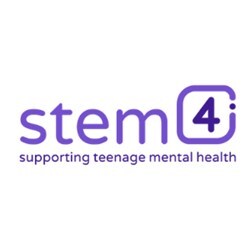 ocal teenage mental health charity STEM4, promotes positive mental health in teenagers and those who support them including families and carers, through the provision of mental health education, resilience strategies and early intervention. This is primarily provided digitally through the free STEM4 apps: 'Clear Fear', a programme to support the management of anxiety disorders; 'Calm Harm', a programme to manage self-harming behaviours; and 'Combined Minds', a strengths based approach for families and friends supporting someone with a mental health condition. Apps can be downloaded for free onto smartphones. Further information can be found on their website.
---
Online Safety
Young people are technology literate and often using programmes that parents and carers are unfamiliar with. UK Safer Internet Centre offers support to parents/carers to understand internet connected devices so that they can support young people with responsible and safe internet usage.
National Online Safety provide guides specific to games and social media sites that young people use. You can access and download these guides for free and be equipped with the knowledge you need to understand online dangers and how to manage risk.
BBC Own It gives support for young people to take control of their online life, including help and advice, skills and inspiration on topics such as friendships and bullying, safety and self-esteem.
Childline includes information for young people on sexting, gaming, grooming, bullying, porn and relationships.
Child Exploitation and Online Protection
---
Physical Health
Students at Rutlish are provided with an extensive extra-curricular programme in addition to their PE lessons. Physical activity has great benefit to both the body and the mind. The NHS recommends that young people aim for an average of at least 60 minutes of moderate intensity physical activity a day across the week; this should be a combination of aerobic exercise, and exercises to strengthen bones and muscle. Moderate activities will make you breathe faster and feel warmer.
Examples of moderate intensity activities include:
walking to school
playground activities
riding a scooter
skateboarding
rollerblading
walking the dog
cycling on level ground or ground with few hills
---
For Parents / Carers
Internet Matters – a not-for-profit organisation set up to empower parents and carers to keep children safe in the digital world. Their support for parents includes a range of downloadable guides covering subjects such as transition to secondary school, Vlogging & livestreaming, online gaming and cyberbullying.
NSPCC – includes a range of resources to help parents keep children safe when they're using the internet, social networks, apps, games and more.
Parent Info – from CEOP and Parent Zone, Parent Info is a website for parents covering all of the issues amplified by the internet. It is a free service which helps schools engage parents with expert safety advice, endorsed by the National Crime Agency's CEOP command. This website provides expert information across a range of online harms.
Parent Zone – offers a range of resources for families, to help them meet the challenges of the digital age, including parent guides on the latest digital trends and platforms.
ThinkuKnow – provides advice from the National Crime Agency on staying safe online.
Childnet – offers a toolkit to support parents/carers of children of any age to start discussions about their online life.
---
#mertoncan – Try 20 in 2020
Merton has launched a new, year long campaign, which aims to promote healthy living.
#mertoncan is a year-long campaign to promote the benefits of being physically active, encourage residents to make use of existing services and assets e.g. parks, playgrounds, leisure centres, river trails, open spaces and ask for inspiring stories to be shared across social media. It's a campaign across the life-course and has links to our work on Tackling Diabetes and Child Healthy Weight.
There is strong evidence that increasing activity level helps a range of conditions e.g. diabetes, cancer and mental health and wellbeing and in Merton currently around 20% of the adult population are classified as inactive (i.e. do less than 30 minutes of physical activity each week) and over 35% of 10-11 year olds are overweight or obese.
There are three downloadable 'menus' of activities; babies and toddlers, children & young people and adults. These can be downloaded from their website.
The campaign is an opportunity to promote what is already available and the activities cover sport, leisure, active travel and fun and games.