School Meals
A variety of hot and cold meals are on offer to students from our school canteen. Food is available at break and lunchtimes.
We operate a cashless system in the school canteen which brings a number of important benefits:
A faster, more efficient service, so that queueing time is reduced.
Parents make a payment on-line using Parentpay and students use their fingerprint to pay, cutting out the need to carry cash.
Parents can have increased confidence that dinner money is being used for intended purposes.
Students entitled to free school meals have a daily credit automatically applied to their account, and their entitlement remains completely confidential.
A daily spending limit can be entered on your son's account.
The system can be used to encourage 'healthy eating'.
A sample menu can be found below.
To add money to your son's school meal account please follow the link.
---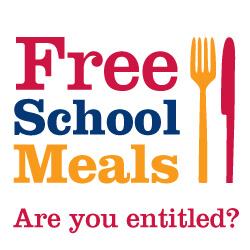 Free school meals can save you hundreds of pounds a year. They will also help raise money for your school because of the Pupil Premium payment the school receives. The government pays schools £935 a year for each pupil registered as entitled to free school meals. This money the school can benefit your son with, for example, funding new equipment or maybe new teaching staff.
You can find out more information and to apply on-line through Merton council, please click the link below. You can also pick up a copy of the form from Reception at School.
Advice on healthy eating during the pandemic, including information on organisations that can help if you are struggling to feed your family.