Covid19
Covid19 Risk Assessment
---
Wellbeing
Our wellbeing section includes information and support available both from school and externally. Information on Place2Be and their Place2Talk programme, which provides a space for students to talk about any worries or concerns, can also be found here.
Public Health England - Resources for school staff wellbeing
Healthy eating
---
Information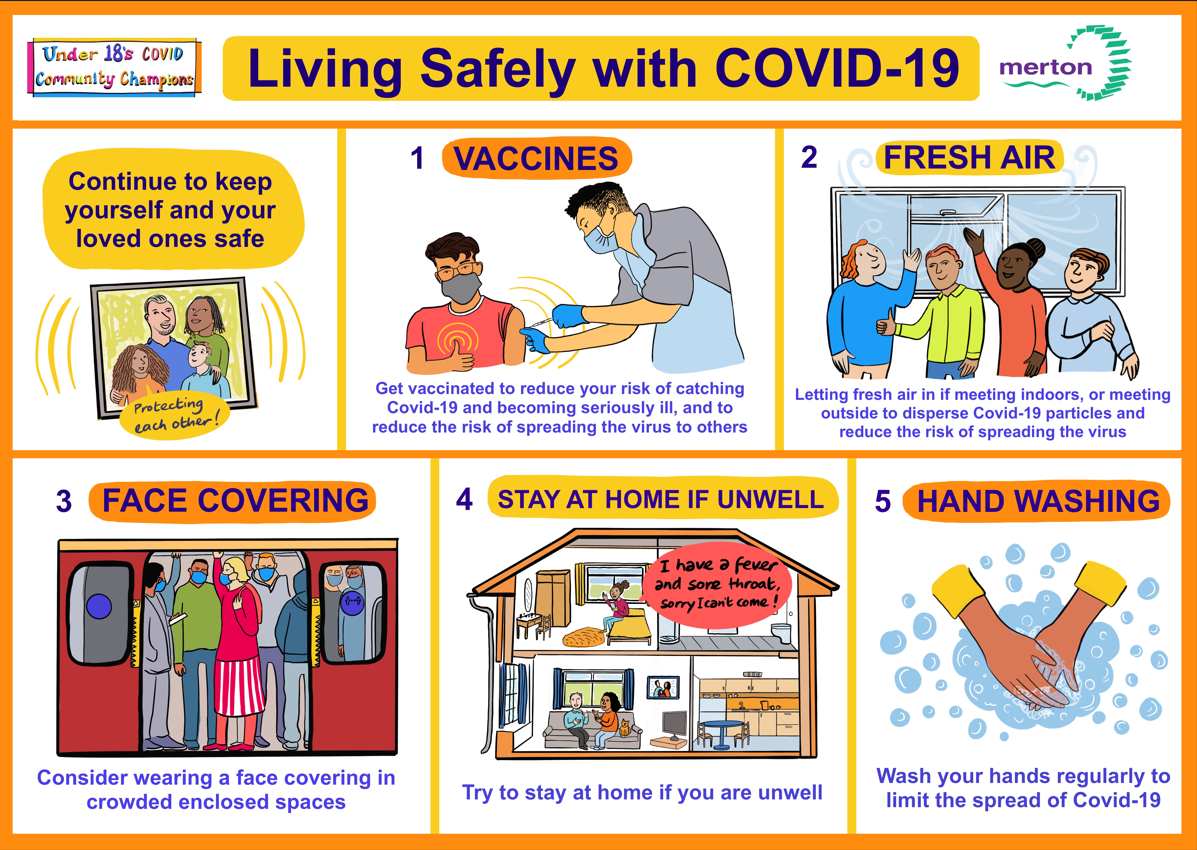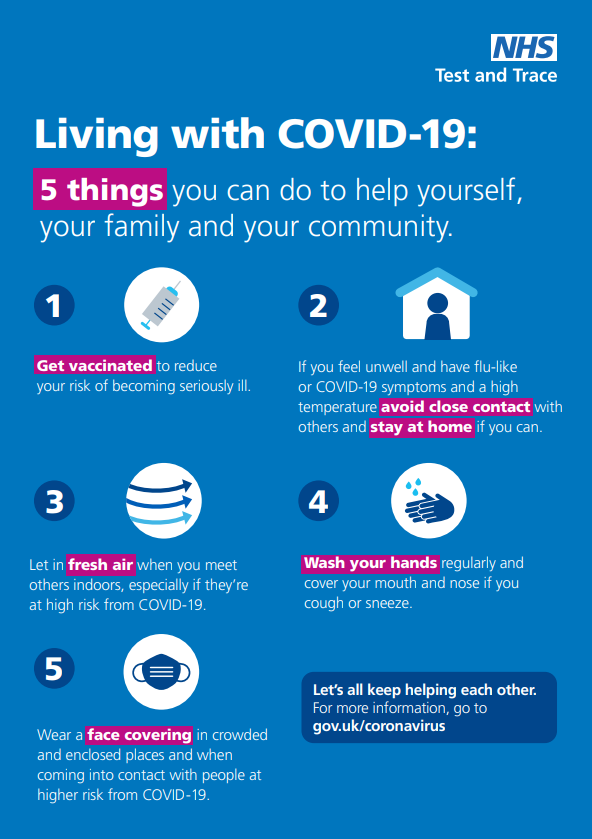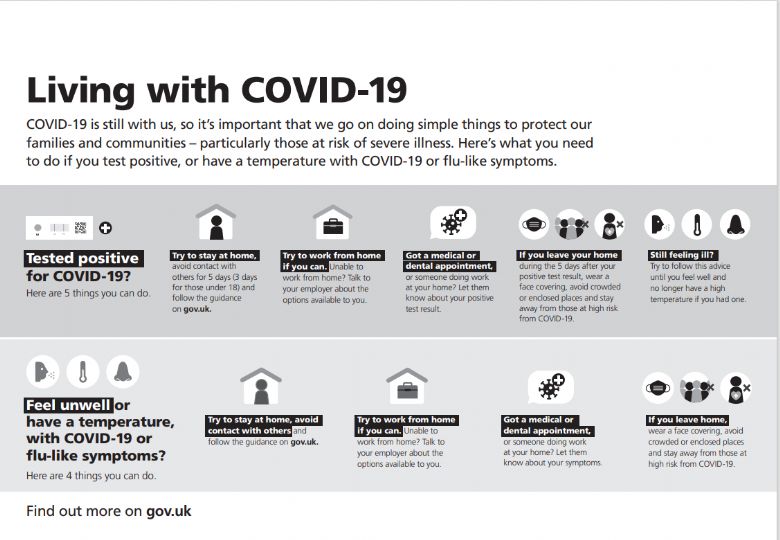 Public Health Update for early years and educational settings PUBLIC HEALTH ADVICE
---
Home Learning
We have a section on the website dedicated to home learning and links to the websites students may need to visit.
Links for websites the students may be using are found here.
---
Covid-19 vaccination programme for 12 – 15 year olds provided by South West London Health and Care Partnership to Merton residents.
Getting the vaccination is the best possible protection against getting seriously ill or hospitalised from the virus and the NHS want to make it as easy as possible for those aged 12 to 15 and their families to get this extra protection as quickly as possible. There are now multiple ways for this group to get the vaccine:
Appointments for 12 to 15 year olds can be booked using the national booking system: click here
Walk in centres across Merton are offering vaccinations to 12 to 15 year olds meaning that you don't need to book an appointment, you can simply walk-in on the day. You can check here to find out where 12 to 15 year olds can walk in and specific clinic details. The times are updated weekly.
Here are the 11 key questions Merton parents are asking about the COVID-19 vaccine for 12 to 15-year-olds - taken from our Q&A webinar attended by over 120 parents: click here to view
We need to ensure that children continue to get the protection that will help them stay in the classroom over winter as well as protecting their loved ones and communities. Please share this information with your networks and encourage those around you to book an appointment today.
If you have questions about the vaccine, please check our webpage with information specifically about the vaccination programme for 12-15 year olds: click here
---