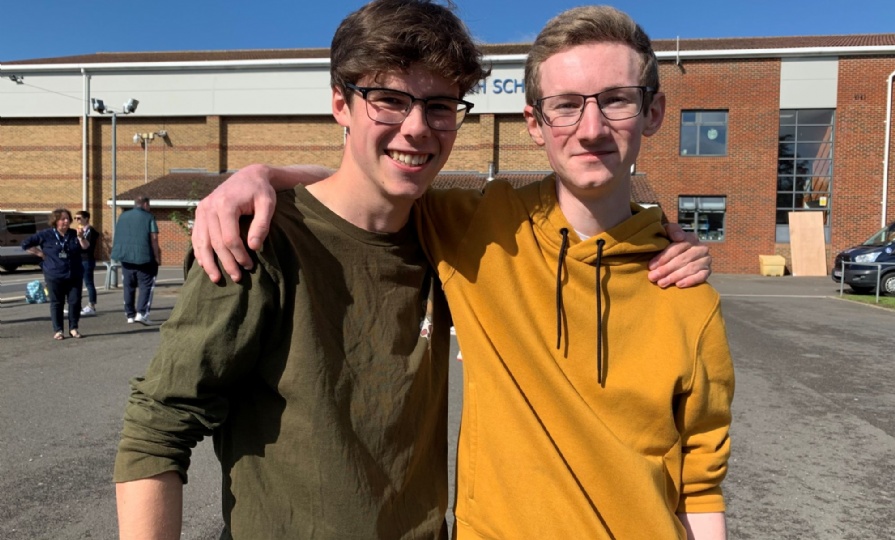 Our Year 13 students were delighted to receive their results this morning and we are pleased to announce another set of excellent A Level and BTEC Level 3 results this Summer.
41% of A Level results are A* to A, 72% A* to B. 66% of BTEC Level 3 results are Distinction* and Distinction grades. These superb results reflect the hard work and commitment of students, staff and support from their families. Our students have shown amazing resilience throughout the last two years and the disruption caused by the Covid19 pandemic; we are really proud of each and every student's achievement.
27 of students obtained a full house of A* and A grades, Distinction* and Distinction grades. I would like to give a special mention to those who gained four top grades: Calum and Matthew and to those with three top grades: Arthur, Augustus, Evan, Jathu, Nantheesan, Raffy and Rubeen.
Most students have achieved their first choice university place with a few starting apprenticeships including Matthew who is going to Cambridge to read Natural Sciences, Ben to Cambridge to read Computer Science, Josh going to Southampton to also study Computer Science (Computer Science is one of the most popular course nationally), Rubeen is headed for Sussex to embark on a Medicine degree and Jake who is beginning an Accountancy apprenticeship.
We wish all our students the very best of luck for the future!