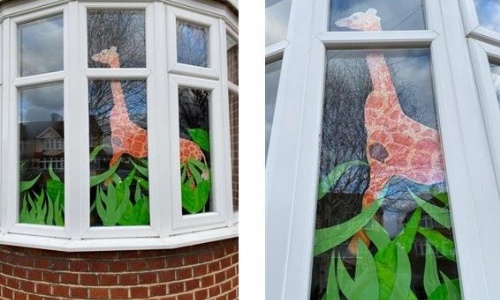 Rutlish students take part in the national Great Big Art Exhibition.
The exhibition was launched by Sir Anthony Gormley who is asking people to make artwork at home and put it in their window or garden.
The Angel of the North sculptor said the ambition was to create a country-wide show of imagination and optimism, inspired by the rainbow images people made to celebrate the NHS and keyworkers during the first lockdown.
KS3 students have thrown themselves into converting their window spaces, front gardens and railings into exciting art displays as part of the national initiative to get the nation to express their creativity during lockdown. Students have shared their creativity, energy and have brighten up their local communities with their fantastic window displays.
The Art department were blown away by the amount of submissions and the outstanding quality of work on display and we applaud all who took part in this fantastic opportunity.
For more artwork please visit our album.