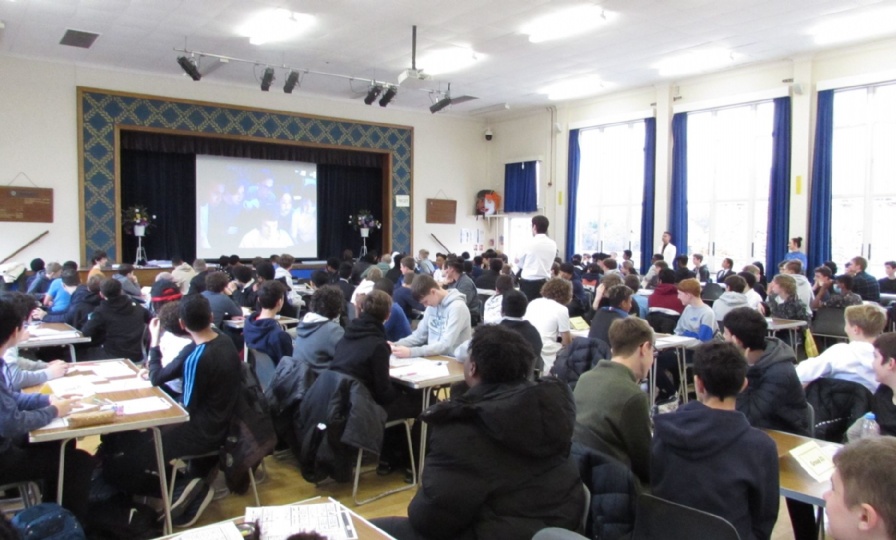 Rutlish School careers provision saw two challenge days this term, for all Year 7 and Year 10 students and we have more planned during the year for other year groups.
The intended impact of these challenge days is to enhance the soft skills required for both the world of work and education, and will help students to develop their STEM skills as well as team work, communication, leadership, problem-solving, confidence, resilience, time management. All skills all employers and FE providers look for in young people.
On Friday 19 November, Year 10 were treated to the Esports Challenge set by The Inspirational Learning Group TILG. Students, focused on digital and entrepreneurial skills, whilst looking at all aspects of creating, designing and launching a new computer game concept. This challenge encouraged aspects of game design, including characterisation, game play, cyber-security and add-ons before considering how they would promote their new game to their target audience
Huge congratulations to Ghazi, Tom B, Charlie D, Moundir Amine and Rishi who were our Year 10 challenge winners on the day.
Tuesday 23rd November, saw our Year 7s involved in the Air Products challenge which focuses on current environmental issues, innovation and sustainability of recycled Air Products cylinders and tanks. Working in teams, students were tasked to create a brand identity for their new product.
Huge congratulations to Tom D, Tom dP, Travis, Ed, Tasleem who were our Year 7 challenge winners on the day.
All of our winning students will be invited to the group winner finals on 7th July 2022 in Birmingham.
We have been able to measure the success of these challenge days and have the Gatsby benchmarks in mind. PLease find out more on our Careers and Advice page: