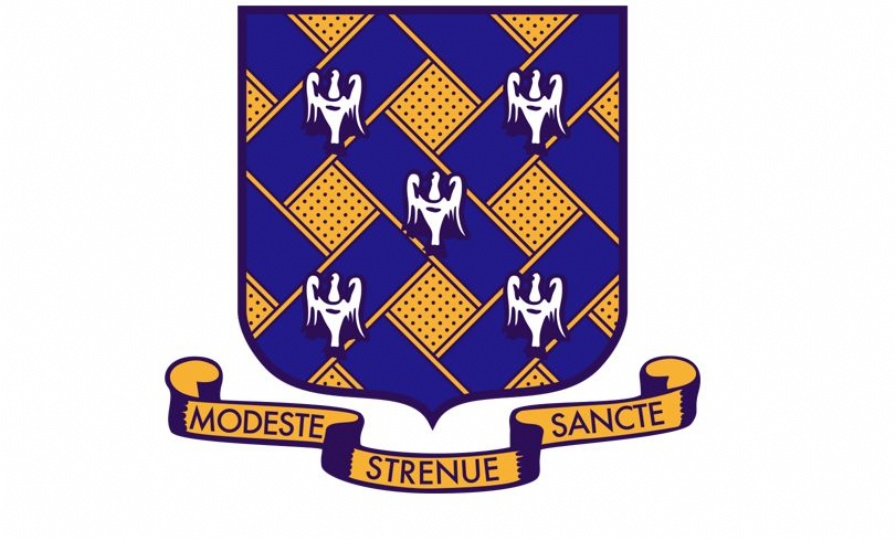 The Governing Body Annual Statement 2020-2021
Full Governing Body Rutlish School Annual Statement 2020/2021 As the most difficult school year since World War II comes to a close, it is still not entirely clear whether we will be getting back to a normal school year in September or not.
To all Parents/Carers, Staff and of course the boys: there have been some awful and tragic events over the last 12 months. On behalf of the Governing Body, my sincerest condolences to those who have lost loved ones or are still suffering the impact of this pandemic.
The Governing Body's ambition throughout this academic year has been to be as best prepared as possible for all eventualities. You will remember my request to all Parents/Carers this time last year that every boy should have access to their own dedicated laptop by September 2020, just in case all students had to be taught from home. Unfortunately, that became a reality for all across most of the Spring term 2021. I'm fully aware that remote learning puts a tremendous responsibility onto Parents/Carers. It is a difficult task for the boys, especially those requiring extra support in their studies or who have just begun their secondary schooling, to remain fully concentrated via teaching online for hours at a time. There are pressure points at all levels with remote learning. Looking at it from a Governing Body level, it is our assessment that the School had a slow start to remote learning but learned fast and delivered as best as could be expected during the key Spring months.
Even though it is the public examination years that have received the most national publicity associated with the disruption caused by the pandemic, in reality all years have suffered significant disruption since March 2020. This September is still fraught, with potentially more problems to come. Our Years 11 and 13, the two public examination years, have not had an easy Year 10 or 12 either. However, in terms of the curriculum taught at Rutlish for these public examination years, a full revised curriculum was completed in line with the new Guidance set out by the Government. On recently submitted Grades for current Year 11 and Year 13 students, the process was completed to Government and Ofqual requirements under a thorough, rigorous and fair procedure. For our all students that include the girls from Ricards Lodge High School who are an integral part of RR6 and who have worked so hard through this very difficult year, I am confident their efforts will be rewarded.
As important as achieving the Grades which will enable our students to progress to the next stage of their education, is the provision of catch-up teaching and learning for those students who unfortunately missed parts of the original curriculum due to ongoing disruption. You may have read in the press, suggestions that the school day should be extended to enable catch-up learning to take place. Whatever decisions are made, we believe it is essential that catch-up learning be provided at Rutlish School. This is a priority for the Governing Body as we enter the next academic year. We intend to ensure that catch-up learning is thorough, and will make funds available for this purpose. The School will distribute a Parent/Carer questionnaire during the coming year to assess your views on the delivery and effectiveness of our catch-up programme. I urge you all to take part.
It was the school's 125-year anniversary this academic year just completing and we had hoped to inaugurate an annual school visit for Year 12 students to the Western Front in Belgium/France. For obvious reasons, this was not possible, but it remains an ambition once conditions permit. Similarly, our sporting ambitions were severely curtailed which was very frustrating as the boys have been under lockdown for far too long. Another priority for the Governing Body this coming academic year is to appoint as soon as possible, a new Director of Sport to drive competition and participation in sport across the whole School. Similar investments will be made to boost extracurricular activities in areas such as music, art, drama etc.
As this academic year draws to a close, our two long-serving Deputy Head teachers, Ms Heather Ford & Mr Kevin Curran, have retired. I would like to take this opportunity to thank them for their many years of service, including their period as acting joint Heads in 2018/19, and wish them all the best in the future. One of our two Associate Headteachers, Ms Jolande Botha Smith - another long-term and valued member of staff - moved on to new pastures in her quest to extend her experience with a view to a future headship. I wish her well. Our other Associate Headteacher, Mr Brendan Gormally, has been promoted to Deputy Headteacher at Rutlish and the Governing Body recently recruited another Deputy Headteacher, Mr Rob Giles, who will start full-time in September. Mr Giles joins us from a mixed comprehensive school in Guildford and brings a wealth of experience in areas including safeguarding. Completing the Senior Leadership Team are our Assistant Headteachers some newly promoted acting Assistant Headteachers this academic year and some already existing in their permanent roles. Together they comprise an exciting new Senior Leadership Team.
As I frequently comment, the key to success at Rutlish School is our ongoing and treasured partnership between Parents/Carers, staff (teaching and non-teaching) and students. On behalf of the Governing Body, I would like to sincerely thank all stakeholders in this partnership. Without the full support of our Parents/Carers, Rutlish School could not function and flourish as it does. Without the dedication and professionalism of our staff, the students would not have been taught as well as has been the case in recent months, under unique and trying circumstances. And without our students engaging and striving as much as they have, it would have been impossible to achieve our very purpose of education and teaching these young men.
Please enjoy the summer break as much as you are able. Along with our Headteacher Ms Laura Howarth, I and the Full Governing Body look forward to welcoming back existing students and the 240 new boys entering Rutlish School in September to begin their secondary school career.
Thank you
Peter A Norrie
Chair of the Rutlish School Governing Bod