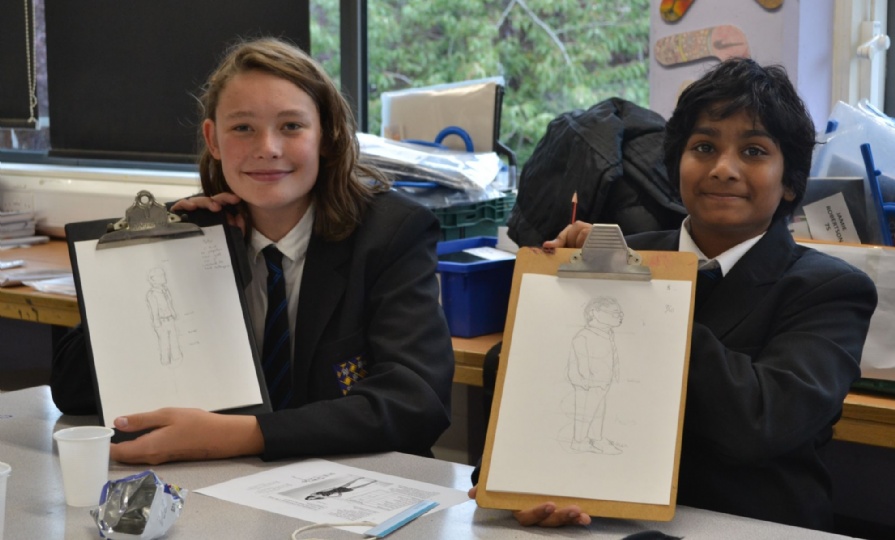 Students were very excited to be offered the opportunity to attend a Life Drawing session with our Head of Art, Ms Sharma.
The session was active and fun and students learnt the basics of how to measure the body using pencils and thumbs and drew the life model in a number of different poses showing their awareness of proportions and technical observation drawing skills. Students were full of energy and took it in turns to be the Life model.
The workshop was a resounding success and the Art department will be looking to offer more Life Drawing sessions after the October half term.