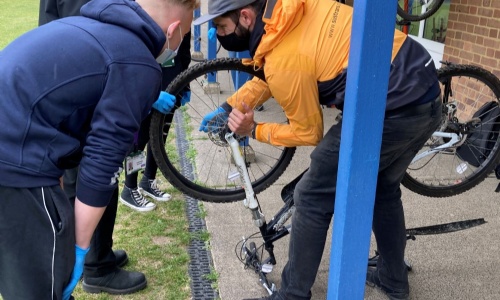 The RR6 Enrichment programme is varied with a wide range of activities to meet all interests. Alongside the Rutlish Bike Club, debate, mandarin, equalities and diversity, sport, pure fit, Duke of Edinburgh scheme, dance, politics and cultural affairs, students will also be involved in offering services to the local community.
The summer term enrichment plan has begun.
Yesterday, as part of RR6 Enrichment our Y12's collected 13 bags of litter from the surrounding streets and parks. If you know of any local areas that need our help please do let us know!
The students are also taking part in our bike maintenance course run by Sustrans. This 6 week course teaches bike maintenance, puncture repair, break, gear and chain replacement and fixing and general servicing of their bikes.
Please see our album for more photographs