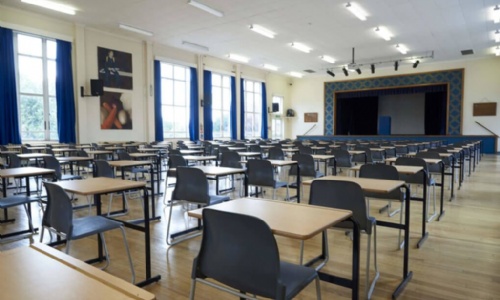 Press Release: Rutlish Results 2020 - A Level and BTEC Level 3 (provisional)
I am pleased to announce that the Year 13s have been awarded strong results in their A Level and BTEC Level 3 qualifications this summer, in spite of the unprecedented circumstances of the Covid-19 pandemic and the inconsistency of the calculated grades awarded.
The initial A Level results of our boys show over half of the results awarded are A*-B grades. These results reflect the hard work and commitment of students, staff and their supportive families over the last two years, and will enable students to progress to their next phase of learning post 18.
A significant number of our students have achieved their first choice university courses, including students securing places at universities such as Bath (Marketing), Kings (Philosophy), Loughborough (Computer Science), Royal Holloway (Ecology and Conservation, Mathematics) and Warwick (Integrated Science). Huge congratulations!
Three boys obtained a full house of A* and A grades: Joe, Oliver and Edward, and 12 boys obtained a number of top grades: Andrew, Charlie, Farasat, Flynn, Jai, Joe, Matthew, Philip (including 2 A*s), Sarmad, Tim, Taj and Vithusan.
I must also commend Sam, Jamie and Joseph who achieved superb BTEC Level 3 results. They are looking forward to studying Multimedia Sports Journalism, Music and Sound Production and Theatre Production.
Rutlish School continues to celebrate the achievements of our students who study a breadth of subjects post 16 and has congratulated more than a third of students who achieved a Level 3 Maths qualification and one in five who achieved an Extended Project Qualification.
The school is continuing to review the grades awarded to ensure they reflect students' ability and allows them to maximise their opportunities post 18. We will update our results once all the grades have been finalised.
I am really pleased with the results of all our boys and wish them the very best of luck for the future!
Ms Howarth Headteacher